[]
CITTA DEL VATICANO SEDE VACANTE 5 LIRE 1939 FDC CON OTTIMA PATINA | eBay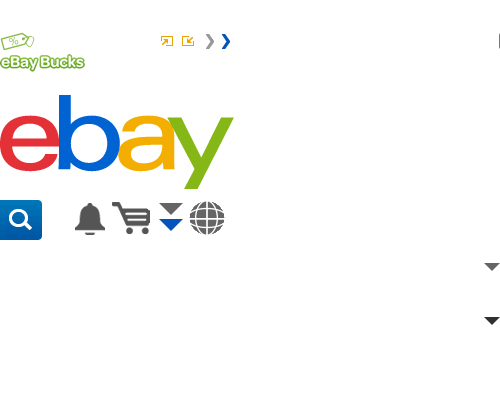 Showing Slide 1 of 1
<![CDATA[ self.onmessage = function(e) { var request = e.data; if(request && request.type && request.type =="request"){ doAjaxCall(request.url, request.timeout); } }; function getXMLHttpClient(){ var xmlhttp=null; try { xmlhttp = new XMLHttpRequest(); } catch (e) { var XMLHTTP_IDS = new Array('MSXML2.XMLHTTP.5.0', 'MSXML2.XMLHTTP.4.0', 'MSXML2.XMLHTTP.3.0', 'MSXML2.XMLHTTP', 'Microsoft.XMLHTTP' ); for (var i=0;i
Fai shopping in tutta sicurezza
Info sull'oggetto
Tempo rimasto:
Tempo rimasto: 5g 04h
Questa inserzione è scaduta
(19 mag 2022 17:42:16 CEST)
Contatta il venditore:
3661364906
Contatta il venditore
Numero oggetto:
Prezzo:
Tempo rimasto:

Gentile
Inserisci il tuo messaggio 1000 characters left
Quando acquisterai l'auto?
non ho ancora deciso quandoentro i prossimi 3 giornientro una settimanaentro un meseentro tre mesientro più di tre mesi
Per motivi di sicurezza, inserisci il codice di verifica mostrato nell'immagine:
Cambia l'immagine
Annulla
Note: The seller may include your question in their item description.Your user ID won't appear. We'll send your message to email address.
Punto di ritiro – Seleziona un punto al momento del pagamento
Oggetto che si trova in: Pistoia, PT, Italia
Numero oggetto eBay:
234545148038
Il venditore si assume la piena responsabilità della messa in vendita dell'oggetto.
acuL isetarP
E/71 inongogroB orteiP aiV
TP ,aiotsiP 00115
ylatI
Informazioni sul venditore professionale
Numismatica Pistoiese sas di Pratesi Luca & C.
Pratesi Luca
Via Pietro Borgognoni 17/E
51100 Pistoia, PT
Italy
Numero registro delle imprese: Termini e condizioni della vendita
Il cliente è invitato a leggere le condizioni di vendita prima di procedere a qualunque operazione; il contratto di compra-vendita si perfeziona nel momento stesso di invio dell'ordine, con conseguente implicita, piena ed integrale accettazione delle condizioni di vendita, che si intende l'utente abbia accuratamente e diligentemente visionate.
La descrizione dei lotti, lo stato di conservazione, la rarità degli stessi e le fotografie pubblicate vengono forniti con la massima cura possibile, anche se possono essere indicati solo secondo una valutazione personale; invitiamo comunque l'utente a prenderne accuratamente visione in modo da verificare più possibile la corrispondenza dell'oggetto alle proprie aspettative. Qualora le informazioni non risultassero esaustive, l'utente può richiedere senza impegno ulteriori dettagli tramite e-mail, indicando codice e descrizione dell'articolo che interessa, e Numismatica Pistoiese sas si impegnerà a fornire tutti i chiarimenti necessari.
Il materiale proposto è garantito autentico salvo indicazione contraria, specificata nella descrizione dell'oggetto (riproduzione, copia….).
Ogni acquirente è personalmente responsabile degli acquisti effettuati e non può pretendere di aver agito per conto di terzi.
La proprietà dei lotti aggiudicati non viene trasferita fino all'integrale pagamento.
Se non già preventivamente periziata, ed in caso di richiesta, Numismatica Pistoiese sas si impegna a fornire il prodotto con perizia, dietro esborso di un costo aggiuntivo minimo di € 24,00 e attesa di ulteriori 14 giorni per l'affidamento dell'incarico ad un perito di settore.
I prezzi sono espressi in €uro e si intendono comprensivi di IVA.
Si accettano pagamenti tramite:
– bonifico bancario sul conto corrente intestato a Numismatica Pistoiese sas – IBAN IT 69V0538713802000035215305;
– ricarica su carta posta-pay n. 5333 1711 5494 8703 intestata a Pratesi Luca C.F. PRTLCU63C20H109U;
– pay-pal (con aggiunta di spese di incasso pari al 3.5% calcolate sul valore di aggiudicazione della merce);
Le spedizioni verranno effettuate con la massima cura e possibilmente il giorno successivo alla conferma di pagamento dell'ordine tramite posta assicurata; la merce viaggia sempre a spese, rischio e pericolo del committente, anche quando questi richieda un tipo di spedizione differente dall'assicurata. Non si spedisce nella giornata di venerdì o nei prefestivi a tutela dell'acquirente per evitare giacenze del materiale.
Al momento della spedizione, Numismatica Pistoiese sas fornirà al cliente il codice di tracciabilità dell'assicurata in modo da poter verificare in qualsiasi momento on-line lo stato di avanzamento del viaggio.
Il costo della spedizione può variare fra € 7,00 ed € 12,00, a seconda del peso e del valore della merce.
Numismatica Pistoiese sas non è responsabile di aventuali danni causati alla merce durante il trasporto.
Per ogni controversia il foro competente è quello di Pistoia.
E' obbligatorio per gli acquirenti fornire a Numismatica Pistoiese sas i propri dati di residenza, codice fiscale, numero e data di rilascio del proprio documento identificativo per adempiere agli obblighi amministrativo -contabili ed alle leggi di Pubblica Sicurezza.
Informativa privacy completa su www.lucapratesi.it
Regole sulle restituzioni
| Dopo aver ricevuto l'oggetto, contatta il venditore entro | Spese di spedizione |
| --- | --- |
| 14 giorni | L'acquirente paga le spese di spedizione per la restituzione dell'oggetto |
Clicca quiqui per ulteriori dettagli sulle Restituzioni. Per le transazioni idonee, sei coperto dal programma Garanzia cliente eBay se ricevi un oggetto non conforme alla descrizione.
Le spese di spedizione per la restituzione sono a carico dell'acquirente.
Informazioni sulla restituzione
Qualora il cliente voglia esercitare il diritto di recesso o presentare eventuali contestazioni, deve inoltrare raccomandata A/R all'indirizzo "Numismatica Pistoiese sas – via P. Borgognoni, 17/e – 51100 Pistoia,
entro 10 giorni lavorativi dal ricevimento.
Il prodotto restituito dovrà essere integro nel suo involucro originale e rivestito con imballo coprente e protettivo, adeguato al peso, alla forma, alla natura ed al valore del contenuto, in modo da conservarne l'integrità e proteggerlo da scritte o etichette.
Il rimborso dell'importo, al netto delle spese di spedizione e senza alcun'altra richiesta di rimborso o danni, verrà effettuato nel più breve tempo possibile e comunque solo dopo il ricevimento certo della merce presso i locali di Numismatica Pistoiese sas; l'importo del rimborso sarà eventualmente decurtato in misura pari al danno subito dalla merce durante il viaggio di restituzione.
Il diritto di recesso decade nella sua interezza quando viene meno la condizione essenziale di integrità del bene.
Le spese di trasporto ed assicurative relative alle spedizioni sono a carico del cliente.
Non è ammesso alcun tipo di reclamo sui lotti multipli.
Il venditore si assume la piena responsabilità della messa in vendita dell'oggetto.
Luogo in cui si trova l'oggetto:
Paesi in cui non si effettua la spedizione: 
Africa, Albania, America Centrale e Caraibi, Andorra, Asia, Austria, Belgio, Bielorussia, Bosnia-Erzegovina, Bulgaria, Cipro, Città del Vaticano, Croazia, Repubblica di, Danimarca, Estonia, Federazione Russa, Finlandia, Francia, Germania, Gibilterra, Grecia, Guernsey, Irlanda, Islanda, Jersey, Lettonia, Liechtenstein, Lituania, Lussemburgo, Macedonia, Malta, Medio Oriente, Moldavia, Monaco, Montenegro, Nord America, Norvegia, Oceania, Paesi Bassi, Polonia, Portogallo, Regno Unito, Repubblica Ceca, Romania, San Marino, Serbia, Slovacchia, Slovenia, Spagna, Sud America, Sud-est asiatico, Svalbard e Jan Mayen, Svezia, Svizzera, Ucraina, Ungheria
Spedizione e imballaggio
A
Servizio
Consegna*
EUR 8,25
Italia
Economica (Posta assicurata)
Consegna prevista tra il gio, 26 mag e il mar, 31 mag a 52100
La spedizione di solito viene effettuata entro 3 giorni lavorativi dalla ricezione del pagamento.
Imposte sulle vendite per oggetto num. 234545148038
| Stato | Aliquota dell'imposta sulla vendita |
| --- | --- |
Dettagli per il pagamento
Nota: nella procedura di pagamento potrebbero non essere disponibili alcuni metodi di pagamento a causa della valutazione del rischio dell'acquirente.
<![CDATA[ if ("ActiveXObject" in window) { window.addEventListener('beforeunload', function() { var iframeElements = Array.prototype.slice.call(document.getElementsByTagName('iframe')); for (var i = 0, l = iframeElements.length; i
0){$(".flL.maxbidinput label").removeAttr("id")} var e1 = $('#e1.lowpay');var vehc_rdloans=$('#vehc_rdloans'); if(e1.size()>0 && vehc_rdloans.size()>0) { vehc_rdloans.text(e1.text()); vehc_rdloans.css('text-transform','capitalize')} }catch(e){} function replaceHref(cssSelector){$('.'+cssSelector).find("a" ).each(function() {var href = $( this ).attr('href'); if(href.indexOf('https://cgi')!= -1){href=href.replace('https://cgi', "http://cgi");$( this ).attr('href', href);}});}if(document.location.protocol=='https:'){$(document).ready(function(){replaceHref('vi-desc-revHistory');replaceHref('statusContent');});} try{window&&(window.onload=function(){var o=$("#desc_ifr"),w=o.length>0&&o.width();"99%"!=w&&w<500&&o.width("99%")})}catch(o){window&&window.console&&window.console.log(o)}try{if($('.vi-itm-snpts').length > 0){$('#shippingSummary').find('.u-cb.spcr').hide();$('.vi-itm-snpts').parent().parent().hide();}}catch(e){} (function($){ GH.new_user_profile = true })(GH); (function($){ if(typeof(GHFlyout === 'function')) { new GHFlyout("/gh/watchlist?modules=WATCH_LIST", "gh-wl-click", ""); } })(GH && GH.jQ); (function($){ if(typeof(GHFlyout === 'function')) { new GHFlyout("/gh/cart?modules=MINI_CART", "", "gh-minicart-hover"); } })(GH && GH.jQ); if(typeof GH!="undefined"&&GH){GH.urls={ autocomplete_js:"https://ir.ebaystatic.com/rs/c/desktop_ac_0316.js",fnet_js:"https://c.paypal.com/da/r/efbv3.js",ie8_js:"http://ir.ebaystatic.com/f/rbezfuzpu20wfd2kvejeb5adxyg.js",scandal_js:"https://ir.ebaystatic.com/cr/v/c1/ScandalJS-1.2.0-v4.min.js",widget_delivery_platform:"https://ir.ebaystatic.com/cr/v/c1/globalheader_widget_platform__v2-b70676194b.js",auto_tracking_widget:"https://ir.ebaystatic.com/rs/v/1lkpfy42ne045j2u3l2ccqx12ei.js",web_resource_tracker:"https://ir.ebaystatic.com/rs/v/mjgerh5fmy51nnbwjoml1g1juqs.js",behavior_js_collection:"https://ir.ebaystatic.com/cr/v/c1/aW5ob3VzZWpzMTY0ODcxMTc3Njc3MQ==-1.0.0.min.js" }; GH.GHSW={ raptor:"true",sandbox:0,emp:0,ac1:0,ac2:0,ac3:0,ac4:0,ac5:0,ac6:0,hideMobile:0,langSwitch:0,pool:0,ALERT_POPUPOFF:0,NEWALERT_POPUPOFF:0,newprofile:0,desktop_new_profile_service:"true",UNLOAD_Firefox:0,UNLOAD_Chrome:0,UNLOAD_IE:0,UNLOAD_Safari:0,ENABLE_HTTPS:"true",SEARCH_PROM:"true",MINICART:0,STICKY_HEADER:0 }; GH.GHSW.gadgetNotificationEnabled = false } if(typeof GH!="undefined" && GH){GH_config={"geoLang":"[]","suppressGeoUserUpdateInfo":"false","siteId":"101″,"xhrBaseUrl":"https://www.ebay.it","env":"production",sin:0,id:",fn:",pageId:2047675,selectedCatId:'11116′,tmx:"};GH.init();}$("#msgPanel a.btn").on("keypress", function(e){ if(e.keyCode===32 && this.getAttribute('role') === 'button') { e.preventDefault(); this.click();}});raptor.require("com.ebay.raptor.vi.SMEBanner").init(); var videoHelper = { getVideoControlElements: function (self) { const Report = class extends shaka.ui.Element { constructor(parent, controls, text) { super(parent, controls); // The actual button that will be displayed this.button_ = document.createElement('button'); this.button_.classList.add('video-player__report-button'); // have problem with creating svg/link programmatically, so we just add it as innerHTML var svgStr = "; this.button_.innerHTML = svgStr; // there doesn't seem to be a way to pass text to the Factory, so we try get it from the 'self.imgArray' if (!self.conf.videoConfig.reportText) { for (var i = 0; self.imgArray && i 0 && (powerBid == 2 ||(powerBid > 5 && powerBid 0){ previousChildLink.trigger("click"); previousChildLink.focus(); }else{ } } else if(event.keyCode==39){ //check if any element exists to the right var nextTab=$(this).parent().next('li'); var nextChildLink = nextTab.children("a"); if(nextTab.length>0){ nextChildLink.trigger("click"); nextChildLink.focus(); }else{ } } else if(enableSpaceBarOnTabsFlag && event.keyCode==32){ var focussedElement = $(this); focussedElement.trigger("click"); } }); if(enableSpaceBarOnTabsFlag){ window.onkeydown = function(e) { if($('ul.nav-tabs-m a').is(':focus'))return !(e.keyCode == 32); }; } $('ul.nav-tabs-m a, .tab a').click(function (event) { event.stopPropagation(); var id = $(this).parent().index(); var tempAttr; id+=1; if ($(this).parent().attr("class") != "item active sel" ) { $('ul.nav-tabs-m li').each(function(index) { $(this).removeClass("active sel"); $(this).children("a").attr("aria-selected","false"); }); $('div.tab-content-m div').each(function(index) { $(this).removeClass("active sel"); }); $("ul.nav-tabs-m li:nth-child("+id+")").addClass("active sel"); $("ul.nav-tabs-m li:nth-child("+id+")").children("a").attr("aria-selected","true"); $("div.tab-content-m div:nth-child("+id+")").addClass("active sel"); if ((id == 1) && (deeplinksv2)) { var tabNum = 2; if (isAutoCars) { tabNum = 3; } $("div.tab-content-m div:nth-child(" + tabNum + ")").addClass("active sel"); $(".vi-readMore-ship").addClass("u-dspn"); } if ((id == 2) && (deeplinksv2)) { $(".vi-readMore-ship").removeClass("u-dspn"); } } try { if ($(".tab a").length) { var idx = $(this).attr("idx"); if(!deeplinksv2 && idx == null) { idx = $(this).index(); } $('.tab a').each(function(index) { if ($(this).hasClass("sel")) { $(this).removeClass("sel"); $(this).attr("aria-selected","false"); } if ($("#viTabs_" + index + "_cnt").hasClass("sel")) { $("#viTabs_" + index + "_cnt").removeClass("sel"); } }); $("#viTabs_" + idx).addClass("sel"); $("#viTabs_" + idx + "_cnt").addClass("sel"); } } catch(e) {} }); if (deeplinksv2){ $(document).ready(function(){ $('a[href^="#"].vi-ds3-ter-a').on('click',function (e) { e.preventDefault(); var target = this.hash, $target = $(target); $('html, body').stop().animate({ 'scrollTop': $target.offset().top }, 700, 'swing', function () { window.location.hash = target; }); }); }); } $("#viTabs_1").bind('click', function(event, param) { if(param !== 'noTabTracking' && !isNoTabTrackingFromVim(event)) { if(event.target.innerHTML == "Report sulla storia del veicolo"){ trackingUtil("VEHICLE_HISTORY_REPORT_TAB_CLICK"); } else { trackingUtil("Shipping_and_Payments_Tab"); } }else{ $("#viTabs_1").focus(); if(navigator && navigator.userAgent && navigator.userAgent.indexOf("Opera") != -1) { setTimeout(function(){document.location.hash = document.location.hash.substring(1);},50); } } }); $("#viTabs_2").bind("click",function(event,param){ trackingUtil("VEHICLE_SHIPPINGPAYMENT_TAB"); }); if(prForBotsEnabled){ $(document).ready(function(){ trackingUtil("VI_DOCUMENT_READY_TRIGGER"); }); } $("#snippetdesc").bind("click",function(event,param){ trackingUtil("VI_SEE_FULL_DESC_CLICK"); }); $(".rpMainCont a").attr('target','_blank'); var tRtmPubsub = raptor.require('pubsub'); if(tRtmPubsub) { tRtmPubsub.subscribe("ADD_TO_WATCH_TRIGGERED", function(msg){ $('body').trigger(("RTM_PUBLISH"),{'pids':(["280"])});}); } var tRtmPubsub = raptor.require('pubsub'); if(tRtmPubsub) { tRtmPubsub.subscribe("_SUBMIT_CARTBTN", function(msg){ $('body').trigger(("RTM_PUBLISH"),{'pids':(["20047"])});}); } $("#_rtop").click(function(){ trackingUtil("Return_to_top"); }); raptor.require('com.ebay.raptor.vi.cookie.ScreenDetail').init({"cookieName" : "dp1″,"cookieletName" : "pbf","currentResValue" : {"maxWidth":-1,"minWidth":-1,"name":"DEFAULT","value":0,"id":0,"integer":0},"resRange" : [{"maxWidth":-1,"minWidth":-1,"name":"DEFAULT","value":0,"id":0,"integer":0},{"maxWidth":1024,"minWidth":0,"name":"RES_1024″,"value":1,"id":1,"integer":1},{"maxWidth":1152,"minWidth":1025,"name":"RES_1152″,"value":2,"id":2,"integer":2},{"maxWidth":1280,"minWidth":1153,"name":"RES_1280″,"value":3,"id":3,"integer":3},{"maxWidth":1366,"minWidth":1281,"name":"RES_1366″,"value":4,"id":4,"integer":4},{"maxWidth":1440,"minWidth":1367,"name":"RES_1440″,"value":5,"id":5,"integer":5},{"maxWidth":1680,"minWidth":1441,"name":"RES_1680″,"value":6,"id":6,"integer":6},{"maxWidth":2147483647,"minWidth":1681,"name":"RES_MAX","value":7,"id":7,"integer":7}],"resBits" : [85,86,87],"currentViewportValue" : {"maxWidth":-1,"minWidth":-1,"name":"DEFAULT","value":0,"id":0,"integer":0},"viewportRange" : [{"maxWidth":-1,"minWidth":-1,"name":"DEFAULT","value":0,"id":0,"integer":0},{"maxWidth":1020,"minWidth":0,"name":"VIEWPORT_1″,"value":1,"id":1,"integer":1},{"maxWidth":1024,"minWidth":1021,"name":"VIEWPORT_2″,"value":2,"id":2,"integer":2},{"maxWidth":1148,"minWidth":1025,"name":"VIEWPORT_3″,"value":3,"id":3,"integer":3},{"maxWidth":1152,"minWidth":1149,"name":"VIEWPORT_4″,"value":4,"id":4,"integer":4},{"maxWidth":1276,"minWidth":1153,"name":"VIEWPORT_5″,"value":5,"id":5,"integer":5},{"maxWidth":1280,"minWidth":1277,"name":"VIEWPORT_6″,"value":6,"id":6,"integer":6},{"maxWidth":2147483647,"minWidth":1281,"name":"VIEWPORT_7″,"value":7,"id":7,"integer":7}],"viewportBits" : [69,70,71]}); var loadNoriJs = function(){ var noriJsArray = []; noriJsArray.push("https://ir.ebaystatic.com/rs/c/merch-qDpjYUuF.js"); var isJsAlreadyLoaded = function(url) { if (!url) return; var resources = document.getElementsByTagName('script'); for (var i = resources.length; i–;) { if (resources[i] && resources[i]['src'] && resources[i]['src'] == url) return true; } return false; }; noriJsArray.forEach(function(jsUrl){ if(isJsAlreadyLoaded(jsUrl)){ if(typeof $_mod_merch !== 'undefined') { $_mod_merch.ready(); } }else{ var lazyLoadDelay = 0; setTimeout(function(){ var script = document.createElement('script'); script.type = "text/javascript"; script.src = jsUrl; script.async = true; script.onload = function(){ if(typeof $_mod_merch !== 'undefined') { $_mod_merch.ready(); } } document.body.appendChild(script); }, lazyLoadDelay); } }); }; window.addEventListener('load', loadNoriJs); $rwidgets(['com.ebay.raptor.vi.utils.ScrollTrackingUtil','w1-1′,{"isNoriEnabled":true,"isActive":true}],['com.ebay.raptor.vi.isum.smartBackTo','w1-2′,{"isBacktoSearch":false,"viBackToUrl":"javascript:void(0);","smtBackToAnchorArrowId":"smtBackToAnchorArrow","numLevels":"0″,"smtBackToAnchorId":"smtBackToAnchor"},0,0,0,['ebay.viewItem.AddToWatchLink','w1-3′,{"addToWatchUrl":"https:u002Fu002Fwww.ebay.itu002Fmybu002FWatchListAdd?_trksid=p2047675.l1359&item=234545148038&rt=nc&sourcePage=4340&srt=010007000000504a484c3647941804f6f0da7d2c6187e6f22812a91ad64768470d794a2d4b6e4c33d7a86093b9cc9a58f0169f352161fcc9053d39c670b0768f5b17d1125f7364925a7c3911ca1bdb67bb49d025eaf2c2&tagId=-99&SubmitAction.AddToListVI=x&ssPageName=VIP:watchlink:top:it&etn=Watch list","msku":false,"linkTopId":"linkTopAct","ended":false,"id":"watchLink","userSignedIn":false},'w1-2′,'watchItm']],['com.ebay.raptor.vi.overlayHandler','w1-4′],['com.ebay.raptor.vi.topmessagepanel.TopMessagePanel','w1-5′,{"dummy":"##n##","itemId":"234545148038″,"autoRefreshSvcId":"AUTO_REFRESH_SVC","panelId":"msgPanel","CHINESE_BUYER_HIGH_BIDDER_RESERVE_NOT_MET_PC_ON":"Sei il miglior offerente ma il Prezzo di riserva non è stato raggiunto. ","inlineExp":false,"CHINESE_BUYER_HIGH_BIDDER_PC_ON":"Sei il miglior offerente. ","CHINESE_BUYER_OUTBIDDER_PC_ON":"La tua offerta è stata superata. "}],['ebay.viewItem.PicturePanel','w1-6′,{"thbrImgId":"icThrImg","mainImgHldr":"mainImgHldr","isVideoPresent":false,"videoButtonLabel":"Video dell'oggetto. Immagine {index} di {total}. Apre la galleria delle immagini e riproduce video.","mskuId":"sel-msku-variation","imgButtonLabel":"Immagine dell'oggetto {index} di {total}. Apre la galleria delle immagini.","isSelfHosted":true,"selectedIndex":0,"numberOfImages":2,"currentImgButtonLabel":"Immagine visualizzata {index} di {total}.","mainImgId":"icImg","isNavigationArrowsEnabled":true,"fsImgList":[{"thumbImgUrl":"https:u002Fu002Fi.ebayimg.comu002Fimagesu002Fgu002FA1sAAOSwsEpieTYNu002Fs-l64.jpg","thumbImgSize":null,"displayImgUrl":"https:u002Fu002Fi.ebayimg.comu002Fimagesu002Fgu002FA1sAAOSwsEpieTYNu002Fs-l500.jpg","displayImgSize":null,"maxImageUrl":"https:u002Fu002Fi.ebayimg.comu002Fimagesu002Fgu002FA1sAAOSwsEpieTYNu002Fs-l1600.jpg","maxImageHeight":1137,"maxImageWidth":1600,"videoMedia":null,"videoViewerInfo":null,"stockPhoto":false,"zoomEnabled":true,"enlargeEnabled":true,"selected":false},{"thumbImgUrl":"https:u002Fu002Fi.ebayimg.comu002Fimagesu002Fgu002FK08AAOSwhVZieTYEu002Fs-l64.jpg","thumbImgSize":null,"displayImgUrl":"https:u002Fu002Fi.ebayimg.comu002Fimagesu002Fgu002FK08AAOSwhVZieTYEu002Fs-l500.jpg","displayImgSize":null,"maxImageUrl":"https:u002Fu002Fi.ebayimg.comu002Fimagesu002Fgu002FK08AAOSwhVZieTYEu002Fs-l1600.jpg","maxImageHeight":1061,"maxImageWidth":1600,"videoMedia":null,"videoViewerInfo":null,"stockPhoto":false,"zoomEnabled":true,"enlargeEnabled":true,"selected":false}],"fsId":"vi_main_img_fs","prLdImgThrsld":5,"imgAlt":"CITTA DEL VATICANO SEDE VACANTE 5 LIRE 1939 FDC CON OTTIMA PATINA","id":"vi_pic_panel","isEnableTouch":false},0,0,0,['ebay.viewItem.PictureColumn','w1-7′,{"nextPrevButtonLabel":"Diapositiva visualizzata {index} di {total}","plId":"viEnlargeImgLayer","mainImgId":"icImg","imgThreshold":8,"viHOVTRK":"VI_FILMSTRIP_THUMBS_HOVER","viTHBTRK":"VI_FILMSTRIP_THUMBS_CLICK","isVerticalImageStrip":false,"isHoverTrackingFilmstrip":false,"fsId":"vi_main_img_fs_hidden","pcId":"vi_main_img_fs","id":"vi_pic_column","viMORETRK":"VI_VERTICAL_IMAGE_MORE_CLICK"},'w1-6′,'vi_pic_column'],['com.ebay.raptor.vi.PicturePanel.PicturePanelIcons','w1-8′,{"pictureIconSel":"#picturePanelIcon #freeShip","defaultCaseHasBOPIS":false,"defaultCaseHasFreeShipping":false,"ebnTimerClass":"vi-ebnProm","defaultCaseHasEndingSoon":false,"lastOneClass":"t","ribbonContainerSel":"#picturePanelIcon","lastOneTxt":"ULTIMO RIMASTO","bopisClass":"vi-promCircle","percentOffTxt":"SPEDIZIONE GRATUITA","ribbonContentSelector":"#picturePanelIcon #freeShip span.gspr","almostGoneTxt":"QUASI ESAURITO","endingSoonTxt":"IN SCADENZA","ebnContentSelector":".vi-ebnClock","defaultCaseHasEBN":false,"topSellingTxt":"Più venduti","freeShippingTxt":"SPEDIZIONE GRATUITA","defaultCaseHasLastOne":false,"defaultCaseHasPercentOff":false,"defaultCaseHasAlmostGone":false,"defaultCaseHasTopSelling":false}],['ebay.viewItem.ZoomEnlarge','w1-9′,{"enlargeMsg":"Clicca per ingrandire l'immagine e vedere altre viste","zoomEnMsgCntId":"zoom_enlarge_msg_cnt","mainImgId":"icImg","zoomEnMsgId":"zoom_enlarge_msg","id":"vi_pic_zoomEnlarge","zoomMsg":"Sposta il mouse sull'immagine per eseguire lo zoom","isZoomLiteEnabled":true},'w1-6′,'vi_pic_zoomEnlarge',0,['ebay.viewItem.Zoomlite','w1-10′,{"zoomImgId":"zoom_main_img","instantZoomEnlargeMsg":"Clicca per ingrandire","mImgContainerSize":500,"maskId":"zoom_img_mask","imgCntrId":"zoom_main_img_cntr","itemPicsSize":2,"isNewZoomTest1″:true,"instantZoomHoverMsg":"Passa il mouse per ingrandire","instantZoom":true,"mainImgId":"icImg","isNavigationArrowsEnabled":true,"zoomSelId":"zoom_selector","zoomCntrId":"zoom_main_cntr","id":"vi_pic_zoom","isVerticalImageStripEnabled":true,"zoomOnHoverHintId":"zoom_on_hover_hint"},'w1-9′,'vi_pic_zoom']]],['raptor.ads.AdsManager','w1-11′,{"isAsyncEnabled":true}],['com.ebay.raptor.vi.AdsAtfTracking','w1-12′],['com.ebay.raptor.vi.utils.Timer.TimerUtils','w1-13′,{"offScreenMessage":"(aggiornato ogni ##1## secondi)","timeLeftOffScreenMessage":"Tempo rimasto "}],['com.ebay.raptor.vi.TimeLeft','w1-14′,{"ocbSvcId":"_OPN_OCB_LAYER","counterStartSvcId":"COUNTER_START_SVC_ID","timeLeftOffScreenMessage":"Tempo rimasto ","dayTxt":"w1-14-_day","timerSvcId":"TIMER_SVC_ID","isUrgencyMedHigh":false,"counterStopSvcId":"COUNTER_STOP_SVC_ID","enableAFAlways":true,"hoursTxt":"w1-14-_hours","timeLeftId":"vi-cdown_timeLeft","powSvcId":"_OPN_POWB_LAYER","isBinCounter":false,"hotTimeCss":" tmlHt","minuteCharTxt":"w1-14-_m","lessTimeCss":"tml tmlHt","isAccessibilityOffScreenTimerOn":false,"timeLeft":{"daysLeft":5,"hoursLeft":4,"minutesLeft":8,"secondsLeft":23},"offScreenMessage":"(aggiornato ogni ##1## secondi)","hourCharTxt":"w1-14-_h","dayCharTxt":"w1-14-_d","autoRefreshSvcId":"AUTO_REFRESH_SVC","pbSvcId":"_OPN_PB_LAYER","timerStopSvcId":"TIMER_SVC_STOP_ID","isUrgencyHigh":false,"secondCharTxt":"w1-14-_s","hourTxt":"w1-14-_hour","counterSvcId":"COUNTER_SVC_ID"}],['raptor.vi.ActionPanel','w1-15′,{"noGuestCart":false,"isModel":{"largeButton":true,"itmCondition":"–","normalizedItemCondition":null,"conditionId":null,"binPrice":null,"binPriceDouble":null,"binPriceOnly":null,"convertedBinPrice":null,"binURL":null,"binGXOUrl":null,"binXOUrl":null,"bidPrice":"EUR 25,00″,"bidPriceDouble":"25.0″,"bidPriceOnly":null,"convertedBidPrice":null,"maxBidPrice":null,"boSalePrice":null,"boSalePriceDouble":null,"boSalePriceOnly":null,"priceInMoney":null,"convertedPriceInMoney":null,"mtpYourPickPrice":null,"currencySymbol":null,"bidURL":"https:u002Fu002Fcgi.ebay.itu002Fwsu002FeBayISAPI.dll?ViewItem&cta=placebid&item=234545148038&fromPage=2047675&fb=2″,"bids":0,"bidCurrencySymbol":"EUR","bidCounterModel":{"timeLeftInMins":7448,"timeLeftInSec":23,"counterStartFromInMins":60,"slowDurationInMins":60,"slowIntervalInSecs":300,"fastDurationInMins":1,"fastIntervalInSecs":2,"accelerateDurationInMins":5,"accelerationBase":2.0,"accelerationRatio":0.75,"autoRefreshURL":"https:u002Fu002Fwww.ebay.itu002Flitu002Fv1u002Fitem?item=234545148038&si=mcu1kUVNyRLfIYUDuuLkV%2FaAUnA%3D","accessedDate":1652528033000,"viewerItemRelationId":0,"detailLevel":"4″,"enableAfreshInterval":true,"afreshIntervalPower":1.100000023841858,"afreshIntervalRatio":2.799999952316284,"afIntervalResetValue":2.0,"autoRefreshEnabled":true},"timeLeftUrgency":"LOW","showBidsCount":false,"showBidsCountHot":false,"bestOfferURL":null,"bestOfferLayerURL":null,"reviewCounterOfferLayerURL":null,"signInBestOfferLayerURL":null,"shopCartURL":null,"shopCartPageURL":null,"binLayerURL":null,"duringCheckoutLayerUrl":null,"signInBinLayerURL":null,"minToBidPrice":"EUR 25,00″,"minToBidLocalPrice":null,"versionQtyTxt":null,"notActive":false,"lotSize":0,"remainQty":1,"selectedVariationRemainQty":-1,"maxQtyPerBuyer":0,"totalQty":1,"totalOffers":0,"qtyPurchased":0,"totalBids":0,"uniqueBidderCount":0,"showUniqueBidderCount":false,"bidHistoryUrl":"https:u002Fu002Fwww.ebay.itu002Fbflu002Fviewbidsu002F234545148038?item=234545148038&rt=nc&_trksid=p2047675.l2565″,"showQtyPurchased":false,"showQtyRemaining":true,"txnSaleDate":null,"startTime":1652110936000,"endTime":1652974936000,"endTimeMs":1652974936000,"timeLeft":{"daysLeft":5,"hoursLeft":4,"minutesLeft":8,"secondsLeft":23},"locale":"it_IT","duringCheckoutGXOUrl":null,"duringCheckoutXOUrl":null,"itemRevisionTimestamp":0,"goTogetherModel":null,"groupGiftModel":null,"partnerRedirectWebsite":null,"partnerRedirectButtonText":null,"currentVatPrice":null,"binVatPrice":null,"currentVatConvertedPrice":null,"binVatConvertedPrice":null,"disableMerchOnVI":false,"quantity":null,"currencyCode":"EUR","itmConditionVisibilityKey":null,"viewedSeoFrameUrl":null,"flowersCutoffTime":15,"showVehiclePriceComparison":false,"vehiclePriceComparison":null,"financePartnerUrl":null,"vehicleInspectionUrl":null,"rateKickUrl":null,"geicoUrl":null,"weGoLookUrl":null,"itemUrl":null,"enableAfreshInterval":true,"cartLayerURL":null,"addToCartRoverUrl":null,"itemDescSnippet":"","qtyNotAvailable":false,"buyerLoginNameSha":null,"giftExperience":null,"liteUrlPrefixForListing":null,"mockATC":false,"mockATCURL":null,"atcViElig":false,"streamLineBinModel":null,"ca65Warning":null,"suppressStreamLineBin":false,"reviewSioLayerUrl":null,"newUshipBannerEnabled":false,"ushipUrl":null,"showPostSaleAuthenticationBanner":false,"hasTransactionPrice":false,"ecoParticipationFee":null,"shopActionBinUrl":null,"shopActionAtcUrl":null,"completedVI":false,"blockingDestination":false,"partiallyProvisionedUser":false,"siteId":101,"boOnLoad":false,"bin":false,"expired":false,"reviewOffer":false,"financeTabEnabled":false,"abincounterEnabled":true,"bestOfferLayer":false,"autoCars":false,"autoMotorCycles":false,"showBidLayer":true,"itemRevised":false,"buyerGuaranteeUnavailabilityReasonCode":"NO_COVERAGE","supressQty":false,"itemDescSnippetsEnabledV1″:true,"itemDescSnippetsEnabledV2″:false,"motorsComScoreTracking":null,"freeVHREnabled":false,"buildRateKickLink":false,"buildGEICOLink":false,"vppEnabled":false,"autoPowerSports":false,"addVehicleInspectionRTM":false,"redPaymentsAbfEnabled":false,"timeLeftUrgencyRed":true,"swapButtonColors":true,"buyerGuaranteePCEnabled":false,"availableQuantityThreshold":10,"sellerView":false,"bidingAvailable":true,"showBOPIS":false,"bopisavailableForUser":false,"encodeBOPISURL":true,"bopisatfredesign":false,"pudoSymphonyPilotSeller":false,"pudoavailable":true,"showEBN":false,"duringCheckoutUrl":null,"addXOQuantityParam":false,"binController":false,"binOnLoad":false,"binLayerEnabled":false,"binLayer":false,"binLayerSigninRedirectVIEnabled":false,"bidMore":false,"buyAnother":false,"shopCart":false,"bulkAddToCartEnabled":false,"bulkShopCartURL":null,"defaultBulkShopCartURL":null,"itemInCart":false,"cartLayerEnabled":false,"halfOnCore":false,"conditionDetailEnabled":false,"conditionDetail":null,"nonJS":true,"dealsItem":false,"reserveNotMet":false,"scheduled":false,"buyerView":false,"newCVIPView":false,"origClosedViewItemUrl":null,"sold":false,"won":false,"realEstateItem":false,"oneClickBid":false,"amtSaved":null,"saveOnOriginalRetailPrice":null,"minAdvertisedPriceExposure":"NONE","soldOnEBay":false,"soldOffEBay":false,"promoSaleOn":false,"originalPrice":null,"discountedPrice":null,"promoSaleTimeLeft":null,"discountedPercentage":0,"saveOnOriginalPrice":null,"minRemnantSetEnabled":false,"remnantSetValue":0,"euBasePrice":null,"signedIn":false,"caautoVehicle":false,"autoVehicle":false,"ebpbannerRedesign":false,"itemRevisionDate":null,"itemRevisionLink":null,"savingsPercent":null,"percentOff":null,"adminView":false,"privateSale":false,"vatIncluded":false,"vatExcluded":false,"flowersCatItem":false,"bincounterEnabled":false,"listingSiteId":101,"ended":false,"classifiedAd":false,"relativeEndTime":false,"digitalGiftCard":false,"dsplStpHlpIcon":false,"dsplStpLblVar":false,"hideStpHlpIcon":false,"oid":false,"showDealsItemSignal":false,"emailDigitalDeliveryItem":false,"multiQtyEnabledForGifting":false,"bid":true,"originalRetailPrice":null,"pricingTreatment":"NONE","bestOffer":false,"binAvailable":false,"gtc":false,"itemBinnable":false,"buyerGuaranteeEnabled":true,"topProduct":false,"liveAuctionItem":false,"ushipEnabled":false,"liveAuctionHidePayNow":false,"buildWeGoLookLink":false,"belowMarket":false,"versionView":false,"pccetransactionId":null,"payNowShopActionUrl":null,"showCTAForMotors":false,"mrpEnabled":false,"atcurl":"","printView":false,"previewItem":false,"signInUrlWithCartLayerReturn":null,"discountedPriceDouble":null},"isATCRedesignLayerV1Active":false,"bidBtnId":"bidBtn_btn","savingsRateLowerCase":"di sconto","isRedesign":false,"isBOPISOnly":false,"isCartLyr":false,"atcBtnId":"atcWrapperId","isEncodeBOPISUrl":true,"isBidOfferTrackingEnabled":true,"isBOPIS":true,"errTitleATC":"Si è verificato un problema","isFeedbackLinkActive":false,"isEbayPlusUpsellLinkPresent":false,"isEUSite":true,"disableBINBtnFeatureON":true,"isPUDO":true,"errMsgATC":"L'oggetto che hai selezionato non è stato aggiunto al carrello.","savingsRateUpperCase":"DI SCONTO","bindSpaceBarOnBinButton":false,"isValid":"isValid","isSMEInterruptLayer":false,"isSubmitButtonPresent":false,"itemId":234545148038,"qtyBoxId":"qtyTextBox","siteId":101,"throbberMessageATC_4″:"Quasi fatto…","watchBtnId":"watchWrapperId","throbberMessageATC_2″:"Aggiunta in corso…"},0,0,0,['com.ebay.raptor.vi.BidPrice','w1-16′,{"mtbId":"w1-16-_mtb","bidPlaceholderTxt":"Inserisci l'offerta massima","ocbSvcId":"_OPN_OCB_LAYER","mtbTxt":"Inserisci ##1## o più ","bpId":"prcIsum_bidPrice","autoRefreshDisableBtnSvcId":"AUTO_REFRESH_DISABLE_BTN_SVC","cbLocalId":"convbidPrice","bidInputId":"MaxBidId","isABINCounterEnabled":false,"resId":"w1-16-_reserve","isSubmitButtonPresent":false,"dummy":"##1##","autoRefreshSvcId":"AUTO_REFRESH_SVC","powSvcId":"_OPN_POWB_LAYER","pbSvcId":"_OPN_PB_LAYER","mtbHBTxt":"Inserisci un importo superiore a ##1##","resNMTxt":"Prezzo di riserva non raggiunto ","isSPersistenBIN":false,"resTxt":"Prezzo di riserva raggiunto "},'w1-15′,'cp',0,['com.ebay.raptor.vi.BidHistory','w1-17′,{"autoRefreshSvcId":"AUTO_REFRESH_SVC","bidCmpId":"qty-test"}],['com.ebay.raptor.vi.VIButton','w1-18′,{"mouseDownClass":"md","isCSS3″:true,"btnId":"bidBtn_btn"},'w1-16′,"]]],['com.ebay.raptor.vi.VIButton','w1-19′,{"mouseDownClass":"md","isCSS3″:true,"btnId":"emailBtn_btn"}],['com.ebay.raptor.vi.bid.placebid.Emailtheseller','w1-20′,{"sellerPhoneNum":["3661364906″],"isContactSellerEligible":false,"overlayId":"w1-20-_olp"},0,0,0,['ui.Overlay','w1-21′,{"hasCloseButton":true,"width":"740″,"id":"w1-20-_olp","modal":true,"noFixedPos":true},'w1-20′,'w1-20-_olp',0,['com.ebay.raptor.vi.VIButton','w1-22′,{"mouseDownClass":"md","isCSS3″:true,"btnId":"elf-form-send"},'w1-21′,"]]],['ebay.viewItem.AddToWatchBtmLnkR1′,'w1-23',{"addToWatchUrl":"https:u002Fu002Fwww.ebay.itu002Fmybu002FWatchListAdd?_trksid=p2047675.l1360&item=234545148038&rt=nc&sourcePage=4340&srt=01000700000050732b6c7a5a23acc78ea8ef853257c7f9669bcdda4899fa4c32a5a15c4946e82a22b9ca18a5a5e08341b96ec277965f1c16fcd5ac2965c4bba88daa8ad77c8a4eabb28e9598d82ba29ee565015e28d9ba&SubmitAction.AddToListVI=x&ssPageName=VIP:watchlink:top:it","watchFullId":"vi-atw-full","isNewRaptorCmd":true,"msku":false,"defaultWatchCount":2,"watwtxt":"Osservato","signInUrl":"https:u002Fu002Fsignin.ebay.itu002Fwsu002FeBayISAPI.dll?SignIn&ru=https%3A%2F%2Fcgi.ebay.it%2Fws%2FeBayISAPI.dll%3FViewItem%26actionType%3Dsinginformore%26item%3D234545148038″,"watchersElmSelector":"#vi-bybox-watchers-container #vi-bybox-watchers","watchListId":"-99″,"isWatched":false,"atwtxt":"Aggiungi agli oggetti che osservi","isNewAddToCustomWatchListEnabled":true,"isDeleteWatchRaptorCmd":false,"isItemEnded":false,"itemId":"234545148038″,"watchlnkId":"vi-atl-lnk","watcherLabel":"Osservato da u003Cspan class="vi-buybox-watchcount">-1u003Cu002Fspan> persone","removeListUrl":"u002Fmyeu002Fajaxu002Fdmsvc?srt=01000700000050a23d5da68db8b30cfbaa7014235f92e04d91a36e8b48939915dc800d3a087905513ecfeff64a88490151fde176a850320ec3030b94e0786ea379a7791a9d0f4f80ec50e2a8086adfc094e590bc04ba7c","isGuestWatchUser":false,"watchName":"Osserva","isUserSignedIn":false,"myEbayWatchListUrl":"u002Fmyeu002Fmyebayu002FWatchList","watchersLabel":"Osservato da u003Cspan class="vi-buybox-watchcount">-1u003Cu002Fspan> persone"}],['ui.Tab','w1-24′,{"id":"viTabs","isDS3DeepLinksV2″:false},0,0,0,['com.ebay.raptor.vi.Description','w1-25′,{"regexFrameHt":"chrome\u002F(76|77)","descSnippetEnabled":false,"tgto":"https:u002Fu002Fvi.vipr.ebaydesc.com","logDescTimer":true,"setFrameHt":4000,"fixFrameHt":true}]],['ebay.viewItem.BuyerFeedback','w1-26′,{"modalEnabled":true}],['com.ebay.raptor.vi.isum.smartBackTo','w1-27′,{"isBacktoSearch":false,"viBackToUrl":"javascript:void(0);","smtBackToAnchorId":"smtBackToAnchorBTF","showIcon":false}],['com.ebay.raptor.vi.lockedheader.LockedHeaderCore','w1-28′,{"tabId":"#viTabs","mapOriginalPriceId":"orgPrc","isV4Version":false,"origBidBtnId":"#bidBtn_btn","originalPriceAriaLabel":"Prezzo originale","origCartBtnId":"#isCartBtn_btn","mmBinPriceId":"mm-saleDscPrc","lkAddToCartBtnId":"#vi-lkdhdr-cart-btn","disableLkhdrForIE":false,"bidPriceId":"prcIsum_bidPrice","timeLeftId":"bb_tlft","lkAddToWatchListBtnId":"#vi-lkdhdr-add-wlist-btn","freeShipLabel":"Spedizione gratis","bidFormat":"offerta corrente","lkTimeLeftId":"lhdr-timelft","addedToWatchLabel":"Aggiunto all'elenco u003Ca href="u002Fmyeu002Fmyebayu002FWatchList">Oggetti che osserviu003Cu002Fa>","addToWatchListLabel":"Aggiungi agli Oggetti che osservi","origWatchListBtnId":"#watchLink","binPriceId":"prcIsum","binFormat":"Compralo Subito","lkTitleId":"#lhdr-ttl","isMSKU":false,"isMAPItem":false,"mmOriginalPriceId":"mm-saleOrgPrc","discounPricetAriaLabel":"Prezzo scontato","lkBinBtnId":"#vi-lkdhdr-bin-btn","buttonsCntrId":"vi-lhdr-actions","lockedHeaderId":"lkd_hdr","lkBidBtnId":"#vi-lkdhdr-bid-btn","lkAddedToCartlnkId":"#vi-lkdhdr-atcLnk","lkAddToWatchListAddedBtnId":"#vi-lkdhdr-added-wlist-btn","isGeo":false,"origBinBtnId":"#binBtn_btn"},0,0,0,['com.ebay.raptor.vi.VIButton','w1-29′,{"mouseDownClass":"md","isCSS3″:true,"btnId":"vi-lkdhdr-bid-btn"},'w1-28′,'vi-lkdhdr-bid']],['ebay.viewItem.Scandal','w1-30′,{"adsMap":{"100562":{"ad":{"placementId":100562,"pageId":2047675,"fallback":false,"identification":{"instanceId":1,"provider":"MFE_AD_PROVIDER","sojournerModuleId":4570,"scenario":"100562″,"scenarioVersion":""},"providerParameters":{"isclps":true,"clpsreasons":["GDPR"],"meid":"e27adb44cbae4c8aa82d4619a14c9025″,"scandalJS":{"scandalJsVersion":"2.1.38″,"url":"u002Fu002Fir.ebaystatic.comu002Frsu002Fcu002Fscandalu002FScandalJS-2.1.38.min.js","hash":"sha384-oPZXILLhOa9N0rwLUuT+IWRVsbK3tcotJZvKu1nBmOZN57sm174OSFRia9NM8Er3″}},"provider":"hybrid","targetingParameters":{},"json":"{"placementId":100562,"fallbackContent":null,"provider":"hybrid","targetingParameters":{},"pageId":2047675,"providerParameters":{"isclps":true,"clpsreasons":["GDPR"],"meid":"e27adb44cbae4c8aa82d4619a14c9025″,"scandalJS":{"scandalJsVersion":"2.1.38″,"url":"u002Fu002Fir.ebaystatic.comu002Frsu002Fcu002Fscandalu002FScandalJS-2.1.38.min.js","hash":"sha384-oPZXILLhOa9N0rwLUuT+IWRVsbK3tcotJZvKu1nBmOZN57sm174OSFRia9NM8Er3″}},"fallback":false}"},"rtmId":100562},"100917″:{"ad":{"placementId":100917,"pageId":2047675,"fallback":false,"identification":{"instanceId":1,"provider":"MFE_AD_PROVIDER","sojournerModuleId":5295,"scenario":"100917″,"scenarioVersion":""},"providerParameters":{"isclps":true,"clpsreasons":["GDPR"],"meid":"c9d34a6bf6b942a09e744815a4b96461″,"scandalJS":{"scandalJsVersion":"2.1.38″,"url":"u002Fu002Fir.ebaystatic.comu002Frsu002Fcu002Fscandalu002FScandalJS-2.1.38.min.js","hash":"sha384-oPZXILLhOa9N0rwLUuT+IWRVsbK3tcotJZvKu1nBmOZN57sm174OSFRia9NM8Er3″}},"provider":"hybrid","targetingParameters":{},"json":"{"placementId":100917,"fallbackContent":null,"provider":"hybrid","targetingParameters":{},"pageId":2047675,"providerParameters":{"isclps":true,"clpsreasons":["GDPR"],"meid":"c9d34a6bf6b942a09e744815a4b96461″,"scandalJS":{"scandalJsVersion":"2.1.38″,"url":"u002Fu002Fir.ebaystatic.comu002Frsu002Fcu002Fscandalu002FScandalJS-2.1.38.min.js","hash":"sha384-oPZXILLhOa9N0rwLUuT+IWRVsbK3tcotJZvKu1nBmOZN57sm174OSFRia9NM8Er3″}},"fallback":false}"},"rtmId":100917},"100916″:{"ad":{"placementId":100916,"pageId":2047675,"fallback":false,"identification":{"instanceId":1,"provider":"MFE_AD_PROVIDER","sojournerModuleId":5294,"scenario":"100916″,"scenarioVersion":""},"providerParameters":{"isclps":true,"clpsreasons":["GDPR"],"meid":"261a7120ddd34f18bd8eaf60014e57f1″,"scandalJS":{"scandalJsVersion":"2.1.38″,"url":"u002Fu002Fir.ebaystatic.comu002Frsu002Fcu002Fscandalu002FScandalJS-2.1.38.min.js","hash":"sha384-oPZXILLhOa9N0rwLUuT+IWRVsbK3tcotJZvKu1nBmOZN57sm174OSFRia9NM8Er3″}},"provider":"hybrid","targetingParameters":{},"json":"{"placementId":100916,"fallbackContent":null,"provider":"hybrid","targetingParameters":{},"pageId":2047675,"providerParameters":{"isclps":true,"clpsreasons":["GDPR"],"meid":"261a7120ddd34f18bd8eaf60014e57f1″,"scandalJS":{"scandalJsVersion":"2.1.38″,"url":"u002Fu002Fir.ebaystatic.comu002Frsu002Fcu002Fscandalu002FScandalJS-2.1.38.min.js","hash":"sha384-oPZXILLhOa9N0rwLUuT+IWRVsbK3tcotJZvKu1nBmOZN57sm174OSFRia9NM8Er3″}},"fallback":false}"},"rtmId":100916},"100567″:{"ad":{"placementId":100567,"pageId":2047675,"fallback":false,"identification":{"instanceId":1,"provider":"MFE_AD_PROVIDER","sojournerModuleId":4570,"scenario":"100567″,"scenarioVersion":""},"providerParameters":{"isclps":true,"clpsreasons":["GDPR"],"meid":"2a16cc4fadc9421b93e5bb0f9be17248″,"scandalJS":{"scandalJsVersion":"2.1.38″,"url":"u002Fu002Fir.ebaystatic.comu002Frsu002Fcu002Fscandalu002FScandalJS-2.1.38.min.js","hash":"sha384-oPZXILLhOa9N0rwLUuT+IWRVsbK3tcotJZvKu1nBmOZN57sm174OSFRia9NM8Er3″}},"provider":"dfpNativeDisplay","targetingParameters":{},"json":"{"placementId":100567,"fallbackContent":null,"provider":"dfpNativeDisplay","targetingParameters":{},"pageId":2047675,"providerParameters":{"isclps":true,"clpsreasons":["GDPR"],"meid":"2a16cc4fadc9421b93e5bb0f9be17248″,"scandalJS":{"scandalJsVersion":"2.1.38″,"url":"u002Fu002Fir.ebaystatic.comu002Frsu002Fcu002Fscandalu002FScandalJS-2.1.38.min.js","hash":"sha384-oPZXILLhOa9N0rwLUuT+IWRVsbK3tcotJZvKu1nBmOZN57sm174OSFRia9NM8Er3″}},"fallback":false}"},"rtmId":100567},"100727″:{"ad":{"placementId":100727,"pageId":2047675,"fallback":false,"identification":{"instanceId":1,"provider":"MFE_AD_PROVIDER","sojournerModuleId":4821,"scenario":"100727″,"scenarioVersion":""},"providerParameters":{"isclps":true,"clpsreasons":["GDPR"],"meid":"601f0520ae4b4c118bbdae36b19761aa","scandalJS":{"scandalJsVersion":"2.1.38″,"url":"u002Fu002Fir.ebaystatic.comu002Frsu002Fcu002Fscandalu002FScandalJS-2.1.38.min.js","hash":"sha384-oPZXILLhOa9N0rwLUuT+IWRVsbK3tcotJZvKu1nBmOZN57sm174OSFRia9NM8Er3″}},"provider":"csa","targetingParameters":{},"json":"{"placementId":100727,"fallbackContent":null,"provider":"csa","targetingParameters":{},"pageId":2047675,"providerParameters":{"isclps":true,"clpsreasons":["GDPR"],"meid":"601f0520ae4b4c118bbdae36b19761aa","scandalJS":{"scandalJsVersion":"2.1.38″,"url":"u002Fu002Fir.ebaystatic.comu002Frsu002Fcu002Fscandalu002FScandalJS-2.1.38.min.js","hash":"sha384-oPZXILLhOa9N0rwLUuT+IWRVsbK3tcotJZvKu1nBmOZN57sm174OSFRia9NM8Er3″}},"fallback":false}"},"rtmId":100727},"100918″:{"ad":{"placementId":100918,"pageId":2047675,"fallback":false,"identification":{"instanceId":1,"provider":"MFE_AD_PROVIDER","sojournerModuleId":5296,"scenario":"100918″,"scenarioVersion":""},"providerParameters":{"isclps":true,"clpsreasons":["GDPR"],"meid":"b6dc37e0dbb24e53bd74da4d7cefa3a0″,"scandalJS":{"scandalJsVersion":"2.1.38″,"url":"u002Fu002Fir.ebaystatic.comu002Frsu002Fcu002Fscandalu002FScandalJS-2.1.38.min.js","hash":"sha384-oPZXILLhOa9N0rwLUuT+IWRVsbK3tcotJZvKu1nBmOZN57sm174OSFRia9NM8Er3″}},"provider":"hybrid","targetingParameters":{},"json":"{"placementId":100918,"fallbackContent":null,"provider":"hybrid","targetingParameters":{},"pageId":2047675,"providerParameters":{"isclps":true,"clpsreasons":["GDPR"],"meid":"b6dc37e0dbb24e53bd74da4d7cefa3a0″,"scandalJS":{"scandalJsVersion":"2.1.38″,"url":"u002Fu002Fir.ebaystatic.comu002Frsu002Fcu002Fscandalu002FScandalJS-2.1.38.min.js","hash":"sha384-oPZXILLhOa9N0rwLUuT+IWRVsbK3tcotJZvKu1nBmOZN57sm174OSFRia9NM8Er3″}},"fallback":false}"},"rtmId":100918},"100938″:{"ad":{"placementId":100938,"pageId":2047675,"fallback":false,"identification":{"instanceId":1,"provider":"MFE_AD_PROVIDER","sojournerModuleId":5432,"scenario":"100938″,"scenarioVersion":""},"providerParameters":{"isclps":true,"clpsreasons":["GDPR"],"meid":"a0d5eae5afe948a1b046b8866342743b","scandalJS":{"scandalJsVersion":"2.1.38″,"url":"u002Fu002Fir.ebaystatic.comu002Frsu002Fcu002Fscandalu002FScandalJS-2.1.38.min.js","hash":"sha384-oPZXILLhOa9N0rwLUuT+IWRVsbK3tcotJZvKu1nBmOZN57sm174OSFRia9NM8Er3″}},"provider":"hybrid","targetingParameters":{},"json":"{"placementId":100938,"fallbackContent":null,"provider":"hybrid","targetingParameters":{},"pageId":2047675,"providerParameters":{"isclps":true,"clpsreasons":["GDPR"],"meid":"a0d5eae5afe948a1b046b8866342743b","scandalJS":{"scandalJsVersion":"2.1.38″,"url":"u002Fu002Fir.ebaystatic.comu002Frsu002Fcu002Fscandalu002FScandalJS-2.1.38.min.js","hash":"sha384-oPZXILLhOa9N0rwLUuT+IWRVsbK3tcotJZvKu1nBmOZN57sm174OSFRia9NM8Er3″}},"fallback":false}"},"rtmId":100938}},"adsPbPids":[100562,100563,100564,100565,100566,100567,100568,100610,100916,100917,100918,100919,100920,100921,100922,100923,100938,100939,100726,100727],"adsPbType":[2,2,2,3,3,2,3,3]}],['raptor.ads.AdsManager','w1-31′,{"headers":"{"Authorization":"Bearer v^1.1#i^1#r^0#p^1#I^3#f^0#t^H4sIAAAAAAAAAO1Ya2wUVRTu9MVLIBpitRFdB3wEsjt3ZvY5YVe2LdAN0G7ZttIKwt3ZO+2U3Zlx7p22S9A0TWxQICFiVAwkVX9IjDxMRPkju002F4zREF8gRglFEIwm+MAH4Ns701K2temDFuwPN5vd3HvPOfc73znnvkBH8bQFXZVdl2YyUu002FK7O0BHPsPwM8C04qKFswryS4vyQI4A090xv6Ows+DrRRhm0oa0CmFD1zBytWfSGpaczjBrmZqkQ6xiSYMZhCUiS4noyhWS4AGSYepElu002FU064pVhFnkDfJ80AcFFEQBFBJpr3bFZq0eZv0hIcWLPgBkBPhAIEXHMbZQTMMEaiTMCkAQ3MDn5oVaAUj0y4senzfYyLrqkYlVXaMiHsBGHLiSo2vmYB0eKsQYmYQaYSOx6NJEdTRWsaSqdhGXYyvSx0OCQGLhga1yPYVc9TBtoeGnwY60lLBkGWHMcpHeGQYalaJXwFwDfIfqZAAE+ABEQEimZFEWJoTKpbqZgWR4HHaPmnIrjqiENKKS7EiMUjaSLUgmfa0qaiJW4bLu002FaiyYVhUVmWF2SVm0IRqPsxGUhFl3BpobEDHSUEZumeaPlUGmmpJ8KBgSlBBwIzEQcntBQHAHU6Ggm+rwPn8wCULQ2wegd5Y++gchKNe1lGqTiV1VOilD1Bs0mDM+hzMqVK1Vm1GF2Ej75by53Hob7WD3RtcizZodb5ShBLmc5siR6dcmxFSTFkH9FgYPONSFWWgYaoodPOjkaF9ateMw20yIIXFcW1ubp82uddGjm02cAADPrV65IiE3owxk++XVgQpDCbtVxxUZUS2sSiRrUCztNIcpAK2JjYSA6L0ShIGoIoN7u002F9WR4zI3sFAmqnAUQYSCL0TXIBAAPsU7EYUT6ctdzsYxXPqKPjp9UEHulD+kuL0hRXEnfSmu002Fm1cQAgglk3Io+Hu002F9jL4CEkg2ERlTCVz39G+p5KzmlpZyVGPIrTBB6rL++oYg39qobFQSabWuuW55msTE5TUiDo+2SoZ0vjytUmZq6fxDEmDX+n9GQqWOCUqNy72ErBsorqdVOTu5AsxjEocmyY7Lu6hhxMa2dl93vyZo3bg2Psa+l02ufWxIp7CdwjfCKbvWR++YbQNTI9BQPXbQPbKe4XRITymcg5hLWtnFFt01XSNKonaD5geic41SwTZNY02rGjq7+IgKiw0rSaXHBGW0KkmIxyg8Jugy3RVzNcaVSyq9TEyq8qDe9rqtpnpvAR7Hdw9ulT0mwrpl0guQp9o+u002FNbqG5BGzwzE1NNpZNbz4146MxmLwGQaTbY1dPxrhgpHOM8UdjIXbviW5u002FfRc6su002FyIvj8k12TizrJttCf6M2vjHcdbiBDzKRPOfDdzIHQSfzWj7DAA7cw88DdxcX1BUW3FSKVYI8KlQ8WG3SILFM5NmAsgZUzfxi5rGVUs0nOU9A3WvBbf2PQNMK+Bk5L0LgjqsjRfzskpmCAHw8u002FREALzaCeVdHCu002FlbC+cUTi89e1R7ZpHu002F8Zquc++XzV4XnRIGMu002FuFGKYoj+ZrXpLobzXtuu002FzHR2vYklXzN0X+dDV8enKX8tWehx59IPHw23u002FPFYrubGjL35q4pOoXbu002F5pfcQoe2QHWnt2yl1r5mw+HD2dLT50ZuPJyu002FFD27jdx3sqdsu002Fdu002F2v8zR9iZzIXp358dOcL5LM9e99gyIMF1hPbDuydu002Ft2yLd9v3vs0U1758oVjeek88Gwbs7in4iu002Ffl+8cvKXkYql4ZP+qbZ+fYoo2bzu002Fe9MXR8+uOHbnu002FXGZZ7JeSqWt2bOn58fiF1p8XftDdI+3a7o8teO73glOvr852bd14uqpKWu002FGqdeKp2xc+Hz9b96H4nv5kDV9beuC++u7ts77dNOOVspfOn1jcUvlbzc574+8q37S+uH4pPrxjX2lv+P4BD9D1L5wTAAA=","X-EBAY-C-TRACKING":"guid=c258b08c1800ad33aaf53a67ffd8f938,pageId=2047675″,"X-EBAY-C-MARKETPLACE-ID":"EBAY-IT","X-EBAY-C-CULTURAL-PREF":"currency=EUR","X-EBAY-TERRITORY-ID":"IT","X-EBAY-C-BOT":"%7B%22providers%22%3A%7B%22AK%22%3A%7B%22headers%22%3A%7B%22akb%22%3A%22Unknown+Bot+%286BD054605552CC79B6061AC1414D1CDE%29%3Amonitor%3ARequest+Anomaly%22%7D%7D%7D%7D","X-EBAY-C-REQUEST-ID":"ri=L6%2B9irc7ifm9,rci=9a07823c19d0505c","X-EBAY-C-CORRELATION-SESSION":"operationId=2047675″,"Accept-Language":"it-IT","X-EBAY-C-ENDUSERCTX":"ip=89.46.105.227,userAgentAccept=*%2F*,userAgentAcceptEncoding=gzip,userAgentAcceptCharset=null,userAgent=Mozilla%2F5.0+%28Macintosh%3B+Intel+Mac+OS+X+10_12_6%29+AppleWebKit%2F603.3.8+%28KHTML%2C+like+Gecko%29+Version%2F10.1.2+Safari%2F603.3.8,referer=http%3A%2F%2Fwww.bing.com%2F,xff=89.46.105.227%2C+104.104.52.150%2C23.62.61.158%2C66.135.206.174%2C10.191.76.225,uri=%2Fitm%2F234545148038,applicationURL=http%3A%2F%2Fwww.ebay.it%2Fitm%2F234545148038,physicalLocation=country%3DIT,contextualLocation=country%3DIT,isPiggybacked=false,fullSiteExperience=true,expectSecureURL=true"}","loadJsAsync":false,"threshold":1000,"enableBtfMskuVariationContext":false,"atfMskuVarRefreshDelay":0,"body":"{"context":{"zip":"52100″,"user_ip":"89.46.105.227″,"srp_referer":"https:u002Fu002Fwww.ebay.itu002Fitmu002F234545148038″,"page_merch_request_id":"bfe4f81d-a0cd-43fe-9cdb-3636e917e49c","item_id":234545148038,"user_site":"IT","format":"html","browser_width":"1015″,"locale":"it-IT","search_context":"(dmLCat=-1|srCnt=0|mCCatId=0|minPrice=-1.0|maxPrice=-1.0|crncyId=380|fShip=0|etrs=0)","modules":"PLACEMENT_101110,PLACEMENT_101111,PLACEMENT_101113,PLACEMENT_101112″,"user_state":"4″,"site":101,"user_shipping_country":101,"feed_enrichment_url":"https:u002Fu002Fapi.ebay.comu002Fnoriu002Fexperience","guid":"c258b08c1800ad33aaf53a67ffd8f938″},"config":{"async_response":"NEVER","merch":true}}","url":"https:u002Fu002Fapi.ebay.comu002Fnoriu002Fexperienceu002Fv1u002Fmodule_provider","adIds":["101110″,"101111″,"101113″,"101112″],"enableOnScroll":true,"customCallbackHandler":true,"atfPlacementIds":[101195,101196],"atfMskuVarRefreshTimeout":0,"enableAtfMskuVarRefresh":false}],['com.ebay.raptor.vi.AdsTracking','w1-32′,{"adIds":["101110″,"101111″,"101113″,"101112″],"body":"{"context":{"zip":"52100″,"user_ip":"89.46.105.227″,"srp_referer":"https:u002Fu002Fwww.ebay.itu002Fitmu002F234545148038″,"page_merch_request_id":"bfe4f81d-a0cd-43fe-9cdb-3636e917e49c","item_id":234545148038,"user_site":"IT","format":"html","browser_width":"1015″,"locale":"it-IT","search_context":"(dmLCat=-1|srCnt=0|mCCatId=0|minPrice=-1.0|maxPrice=-1.0|crncyId=380|fShip=0|etrs=0)","modules":"PLACEMENT_101110,PLACEMENT_101111,PLACEMENT_101113,PLACEMENT_101112″,"user_state":"4″,"site":101,"user_shipping_country":101,"feed_enrichment_url":"https:u002Fu002Fapi.ebay.comu002Fnoriu002Fexperience","guid":"c258b08c1800ad33aaf53a67ffd8f938″},"config":{"async_response":"NEVER","merch":true}}"}]);new (raptor.require('raptor.tracking.core.Tracker'))({"psi":"AWLCOOq8*","pid":"p2047675″,"rover":{"clk":"/roverclk/0/0/9″,"imp":"/roverimp/0/0/9″,"uri":"https://rover.ebay.it"}});raptor.require('raptor.tracking.idmap.IdMap').roverService("https://rover.ebay.it/idmap/0?footer");})(); ]]>= 0; i–) { if (resources[i][attribute] === url) return true; } return false; } ]]>
<![CDATA[ self.onmessage = function(e) { var request = e.data; if(request && request.type && request.type =="request"){ doAjaxCall(request.url); } }; function getXMLHttpClient(){ var xmlhttp=null; try { xmlhttp = new XMLHttpRequest(); }catch (e) { var XMLHTTP_IDS = new Array('MSXML2.XMLHTTP.5.0', 'MSXML2.XMLHTTP.4.0', 'MSXML2.XMLHTTP.3.0', 'MSXML2.XMLHTTP', 'Microsoft.XMLHTTP' ); for (var i=0;i a.mfe-reco-link, #merch_html_100005 a.mfe-reco-link').filter(function(idx){if(idx 0){ var prefetchMaxVal = 3; if(viUrls.length < prefetchMaxVal){ prefetchMaxVal=viUrls.length; } for(var i=0;i
Source
"https://www.ebay.it/itm/234545148038"
Pubblichiamo solo i migliori articoli della rete. Clicca qui per visitare il sito di provenienza. SITE: the best of the best ⭐⭐⭐⭐⭐ Clicca qui
La rete Adessonews è un aggregatore di news e replica gli articoli senza fini di lucro ma con finalità di critica, discussione od insegnamento, come previsto dall'art. 70 legge sul diritto d'autore e art. 41 della costituzione Italiana. Al termine di ciascun articolo è indicata la provenienza dell'articolo. Per richiedere la rimozione dell'articolo clicca qui